Executive Coaching is for highly successful individuals who want to become even more effective, more fulfilled and more valued.
Most often, the executives we coach are transitioning to a new role or taking on even greater responsibility in their organization. They are viewed as high-potential/key talent and are often hand-picked to receive coaching as an investment in their professional development.

The "What"
Our coaching aids the executive in creating a clear path to achieving company goals, building strong working relationships, and broadening their impact and influence at work.
What you can expect from coaching is a heightened awareness of yourself and how your work is perceived by others. As though you've gained a "third eye," you'll learn to harness this invaluable information and begin to make choices that result in becoming more productive, more persuasive and more impactful.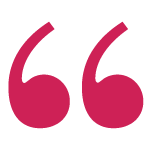 "Shira worked with me as my executive coach during a period of significant organizational change and professional transition. She provided invaluable assistance by helping me develop a detailed understanding of key strengths and areas for development, but more importantly, by deepening my understanding of how I could best deliver value in the new organization while achieving my own goals and fulfilling my own aspirations…Our work together [has] played a key role in my professional success and personal happiness over the last few years."
– Chief Product Officer, Global Publishing Company
The "How"
We are in this together.
We relish in collaborating with our coaching clients. In a process we call joint problem solving, we find the path to solutions for a client's most pressing challenges, together. Whether it's about navigating organizational politics or restructuring a team for growth, we challenge and support you to think through to the answer by bouncing ideas back and forth, elevating potential solutions until together we determine the appropriate strategy.
The best coaching does not happen in isolation.
Rather, it is done 'in the trenches' because that is where growth will occur. The first step in our process is to develop a rigorous understanding of the coaching client's environment and interpersonal dynamics within the company. To do this we combine customized 360 interviews and assessments with in-the-moment observations to gain an understanding of the coaching client's context within the organization.
Throughout the engagement, we work closely with the coaching client's supervisor and the HR/organizational sponsors to ensure that the executive receives feedback and support for the work they are doing, while maintaining complete confidentiality of client sessions.
Uncover insights and take targeted action.
With the data we gather on your own aspirations coupled with how you are perceived in the workplace, we will uncover insights that will help us establish our goals for coaching. For example, we might find you need to highlight your strengths or we might find that you might be overusing them.
Together, we will consider your aspirations and thoughtfully craft a plan to address two to three development themes that impact your leadership style. Throughout the course of our work together, our aim is to move the needle – that is, make slight alterations – that will make your current leadership style even more impactful while staying true to who you wish to be as a leader.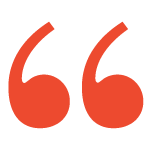 "Shira's coaching process has been enlightening and a game changer for me. I've become more confident, more resilient and frankly, more embracing of what I can be."
– Managing Director, Public Relations Firm
FAQs